With 287K followers on Instagram (@amberchia), there is no denying that Amber Chia is a popular presence on social media. Of late, her mother Rose Chua has become a familiar face in Amber's posts.
"My mum is becoming more famous than me!" says Amber with a laugh. Not that the actress-model-entrepreneur is complaining. She is more than grateful to spend more quality time with her parents who moved from Tawau, Sabah.
"Family always comes first for me. I feel so blessed to be able to enjoy family time at home, including my 11-year-old son Ashton," enthuses Amber.
On the day of myeppo's shoot, Amber got to experience a mother-daughter spa day with Rose at Babor. Together, the duo experienced Skin Recharge Treatment and they were presented the Babor Self Love Set.
"My mum never experienced a facial treatment before, as she doesn't want me to spend money," explains Amber. "Although she initially had her reservations, she ended up enjoying the experience. It's so nice being pampered once in a while.
For Mother's Day this year, Amber is planning a small gathering at home and is buying a water filter for Rose. "My mum is very practical and always request for gifts that can benefit the whole family," says Amber. "Last year, I got her a washing machine. Two years ago, it was a massage chair."
Adds Amber: "Since becoming a mother myself, it made me realise what unconditional love is really like. So, I am always buying her gifts. For me, I want to accompany her every day, not necessarily only on Mother's Day."
On the qualities she inherited from Rose, she says: "I am very talkative, just like my mum. And people say I have her nose."
Amber's message for May 9: "I wish all amazing mums out there a Happy Mother's Day! Hope you will get something special from your loved ones. As for my own mum, I hope to be able to make her laugh every day."
Rose chimed in: "Do appreciate your mother. On Mother's Day, you should give her a call and buy her something nice!"
Despite challenges posed by the pandemic, Amber is optimistic about the future. "I always tell myself that if you can't change what's happening around you, you change yourself," muses Amber, who turns 40 this December. "During the lockdown, I finally started my YouTube channel. So, I think of this as an opportunity to learn something new."
She hopes the Amber Chia Academy – a modelling academy she established in 2010 – will continue to grow.
"Teaching is something that I am passionate about; I love sharing my knowledge with the young generation. As a teacher, I am happy when I see my former students like Amelia Henderson and Sheena Liam doing well. And our ongoing model search is a platform for them to shine. I really hope my model search can help to discover the next Amber Chia."
Celebrating her 22nd year in the industry in 2021, she remains passionate. "I feel so blessed that I can continue to enjoy this career," says Amber who recently launched Shero, a range of magnetic eyelashes.
Her advice to those who want to follow in her footsteps? "Don't be afraid to take risks. If you don't try, you'll never know."
Gallery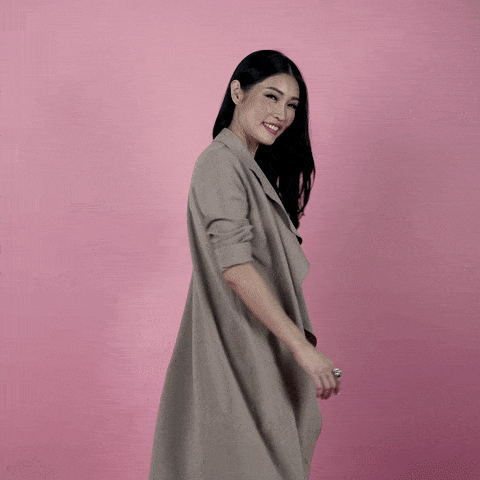 Credits
Photos and video: Aqalili Azizan and Quek Chun Leng
Hairstyling: Kay Tuan from Centro Hair Salon